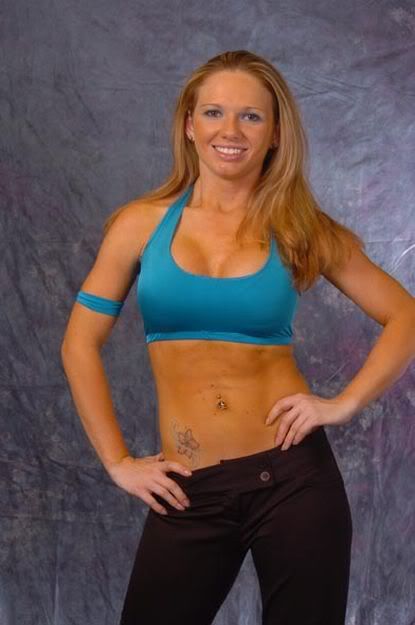 Nevah in 2009
Female pro wrestler
Nevaeh
.
In case you didn't notice, Nevaeh is heaven spelled backwards.
Anyway, Nevaeh is 5'4 and weighs in at 130 lbs.
She made her pro wrestling debut in February 2005.
Nevaeh is one half of a tag team with her real life friend Ashley Lane (TNA Knockout Madison Rayne).
She and Ashley were the first ever Shimmer Tag Team Champions (they defeated "The Experience" in the finals of a Six Team Gauntlet match) .
Ashley and Nevaeh recently lost the titles to Portia Perez and Nicole Matthews, the Canadian Ninjas.
Besides Shimmer, she has worked for Ohio Championship Wrestling.
You can find out more about Nevaeh at the Shimmer website here:
http://www.visuex.com/shimmer/