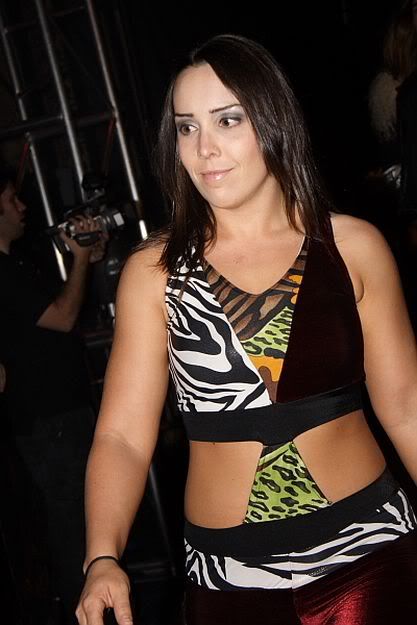 I haven't done anything on female wrestler Sara Del Rey since
2007
.
Allow me to correct that.
Sara was born on November 13, 1980 in Martinez, California.
This hard working young lady has wrestled for SHIMMER Women Athletes, Mexico's Lucha Libre Femenil, IWA Mid-South, Ring of Honor, All Pro Wrestling, CHIKARA , Ohio, Championship Wrestling, Canadian Wrestling Revolution, Impact Zone Wrestling, Pure Wrestling Association and under a mask as Nic Grimes for MTV's Wrestling Society X.
During her career she has held the Shimmer Championship, the PWA Tag Team titles with Juan Ortiz, the OCW Women's Championship, the CWR Women's Championship and the IZW Women's Championship.
Sara won the Best ROH Female Wrestler award from Online World of Wrestling in 2008, AND came in number one on the Wrestling Clothesline list of Independent Women Wrestlers in 2008.
You can visit Sara's MySpace page at
http://www.myspace.com/saradelrey