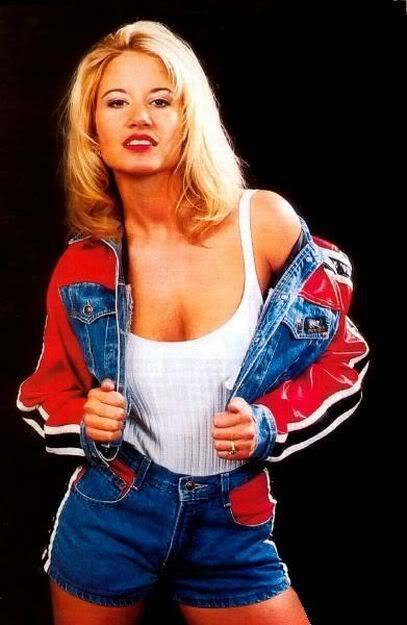 During this time, Tammy appeared at the New Jersey-based NWA Cyberspace promotion. Soon after Sytch's departure from NWA Cyberspace, the New Jersey-based National Wrestling Superstars (NWS) became her new primary wrestling promotion. Tammy appeared on a few of the promotion's shows in the summer, and on June 3, 2006, she managed Lex Luger to victory over Johnny Candido. Prior to the match, a presentation was held from The Manasquan Elks Lodge to the Chris Candido Memorial Fund. The Elks Lodge donated $500 to the fund, with the money being used towards a scholarship for a Manasquan High School student. In spite of the prior ruling, Tammy returned to NWA Shockwave (formerly NWA Cyberspace) in 2006 as a featured headliner. On December 1, 2006, she was appointed the new commissioner of NWA Shockwave. Immediately following this announcement, Commissioner Sytch declared all NWA SW championship titles vacant and informed fans that a new Heavyweight and Internet champion would be crowned on January 13. The promotion temporarily stopped promoting shows due to the death of NWA Shockwave owner Billy Firehawk in July 2006.
Tammy won her first championship belt on December 22, 2007 at a Women Superstars Uncensored show in Lake Hiawatha, New Jersey. She defeated Alicia to become the new WSU Champion. Sytch made an appearance on the 15th Anniversary WWE Raw show on December 10, 2007 in a segment with Vince, Stephanie and Shane McMahon.
Tammy made an appearance at a Ring of Honor show on December 29, 2007 held at New York City, seated at ringside during a non-title three-way match where Daizee Haze defeated fellow ROH regulars Lacey, and then-SHIMMER Champion Sara Del Rey. Upon the conclusion of the match, Lacey verbally assaulted Sytch and accused her of denigrating women's roles in professional wrestling, which supposedly resulted in women's wrestlers not being taken seriously in the industry. She also threatened to assault her, but Haze made the save on Sytch's behalf. Tammy made a few more appearances for ROH in 2008, where she repeatedly offered her services to Austin Aries but was turned down. On the April 12 ROH show, Larry Sweeney announced that he had opened a "Diva School" and invited Tammy Sytch to be the "trainer", an offer she claimed she would consider.