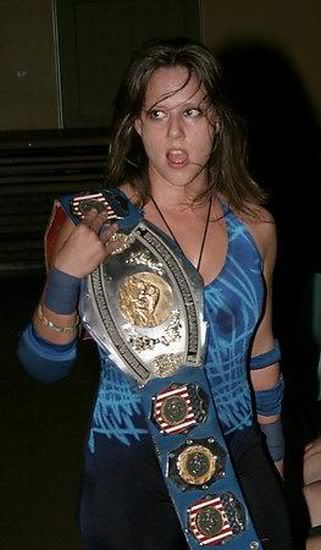 This beautiful young lady is Canadian female wrestler Aurora.
Aurora has not only torn up the rings in Canada and the United States, but Mexico as well.
In Mexico she wrestles for CMLL.
Down there she has wrestled masked as "Goddess" until she lost her mask to Mexican Luchadora Princess Sugey.
I have done several entries on her on my Lucha Libre Women blog.
Aurora was trained by Rob Fuego, Silver Star, Garringo, Profe Cachorro Zapata and Diluvio Negro 1.
She made her pro wrestling debut on February 18, 2005.
Aurora has held the PWA (Pure Wrestling Association) Elite Women's title and the PWX (Pro Wrestling Xtreme) Women's title.