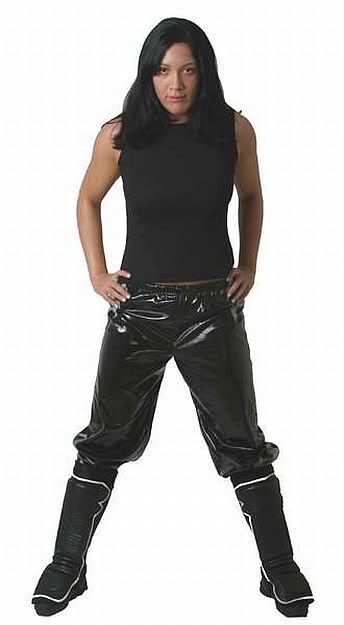 Wesna was born Vesna Busic on June 26, 1983 in Croatia.
She is a Croatian professional womens wrestler, nicknamed The Croatian Panther.
Wesna was trained by Crazy Sexy Mike, 2 Cold Scorpio and Ahmed Chaer.
She has a solid background, starting out in amateur wrestling and kickboxing before beginning pro wrestling.
Wesna's pro wrestling debut was in 1998.
Her favorite wrestling moves are the German suplex, the Mafia kick (Yakuza Kick) and the Swanton Bomb.
Wesna's finishing move is the CB4-Driver which is a reverse piledriver.
She is considered an extremely good wrestler and has had feuds with Blue Nikita and Cheerleader Melissa.